Welcome to All Creatures Small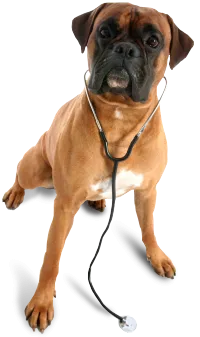 If you live in Indianola or the surrounding area and need a trusted veterinary team to care for your pets- look no further. All Creatures Small Animal Hospital was established in 1992 when Dr. Camille Telleen opened the clinic in the building of a former (human) doctors office. It has operated continuously since then as an owner operated private practice.
We provide full service small animal veterinary care including routine medical, surgical and dental procedures. We also have a boarding facility with a large fenced in exercise yard and a newly remodeled grooming facility (operated independently by Jenny's Pet Grooming)
We are happy to offer a number of resources that enable you to learn about how to take better care of your pet. Please feel free to browse our site, particularly the informational articles. The best veterinary care for animals is problem prevention, so becoming knowledgeable about preventative pet care is essential for your animals. If you have questions, call (515)-961-7882 or contact us [email protected] and we'll promptly get back to you. Our veterinary office is very easy to get to- Just check out the map below!
At All Creatures Small, we treat your pets like the valued family members they are.
Check out Some of our New Products!